Main content starts here, tab to start navigating
Diwali is here!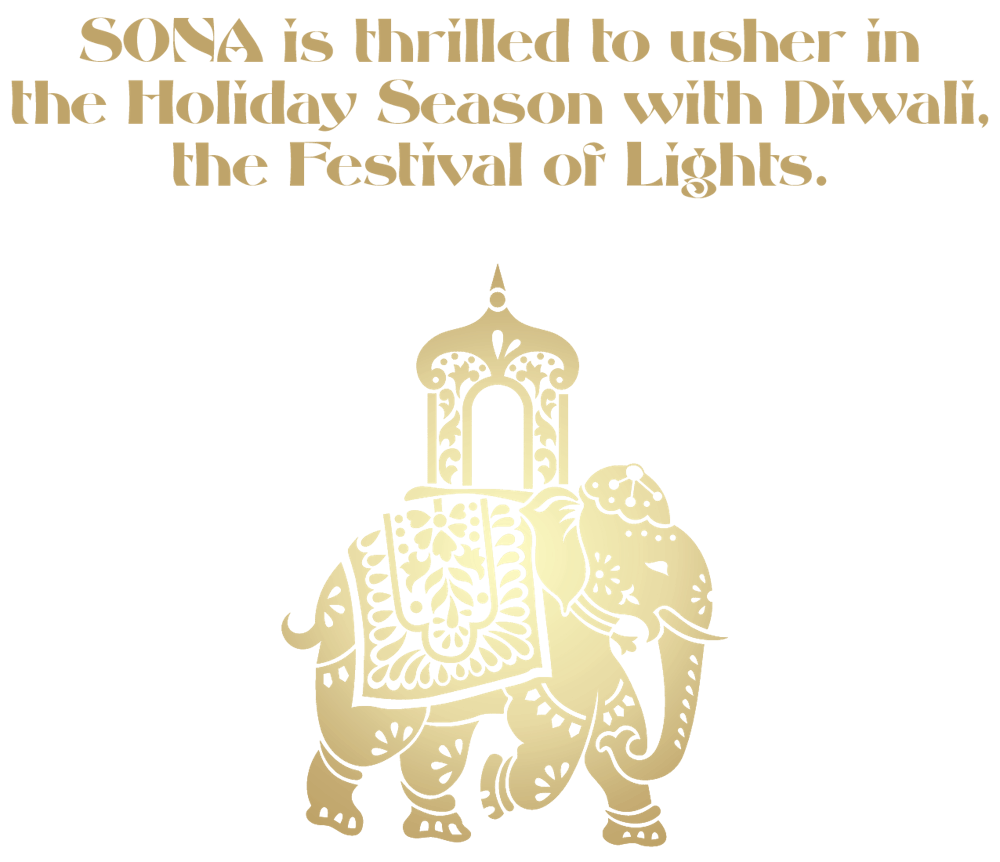 Celebrating the triumph of good-over-evil, Diwali marks the beginning of a New Year and is celebrated with friends, family, food & sweets…
all the things we love at SONA.
Please join us at SONA, where the restaurant will be adorned with decorations and the spirits will be high!
From November 1-7, SONA is thrilled to present a Limited-Edition Diwali Tasting Menu.
We hope to see you for the festive season. See below for details on booking a table.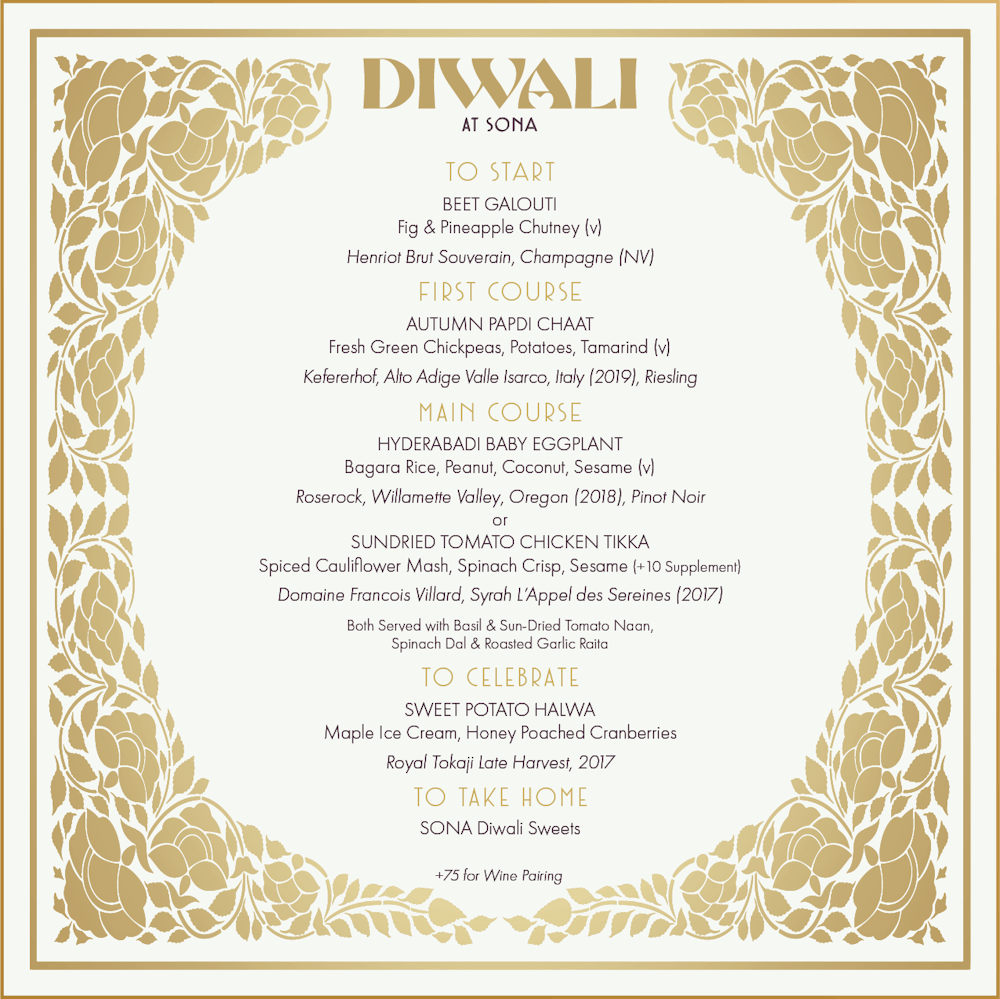 $140 per person
$75 optional wine pairing
To book a Diwali dinner at SONA, kindly email reservations@sona-nyc.com with your name, phone number, preferred date(s), time, and number of guests.
Kindly note that, in order to maintain SONA's level of service, we are unable to provide the Diwali Tasting Menu to partial tables. All guests at a table must collectively participate.
We are happy to accommodate tables up to 8 guests.