Main content starts here, tab to start navigating
THE ART PROGRAM
SONA is proud to be partnering with art advisory Sunderlande to develop a program that aspires to showcase art exclusively from India. Featuring both modern as well as contemporary artists, we are elated to exhibit the vibrancy of India in all of its forms—including the visual arts.
The current collection on view is detailed below.
All pieces on view at SONA are available for private acquisition. More information is available via Sunderlande at the e-mail below.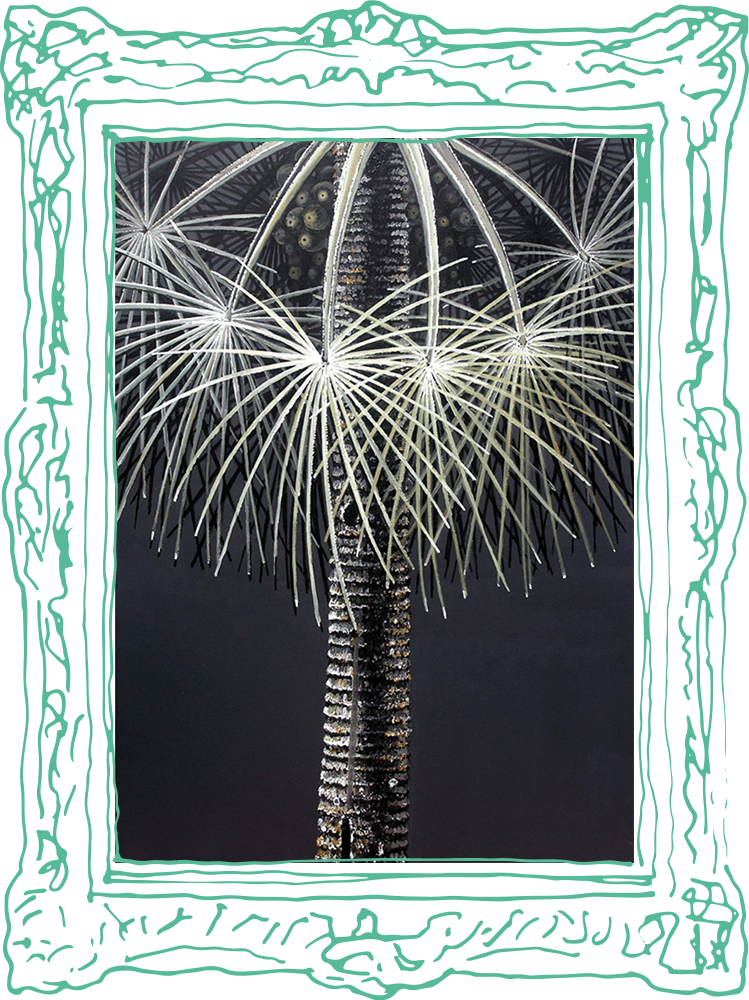 Plant from the Grove by the River 4, 2011, Acrylic on canvas, 84" x 60"
RAJAN KRISHNAN
Rajan Krishnan's painted works depict hyper stylized scenes from his home state of Kerala. This series of paintings pays attention to the changing landscape and are sensitive to immediate natural environments. In the current painting, there is a glorious celebration of a staple kerala motif, the coconut tree. Krishnan painstakingly builds the structure of the painting into a luminous composition of light against dark.
PURCHASED June 2021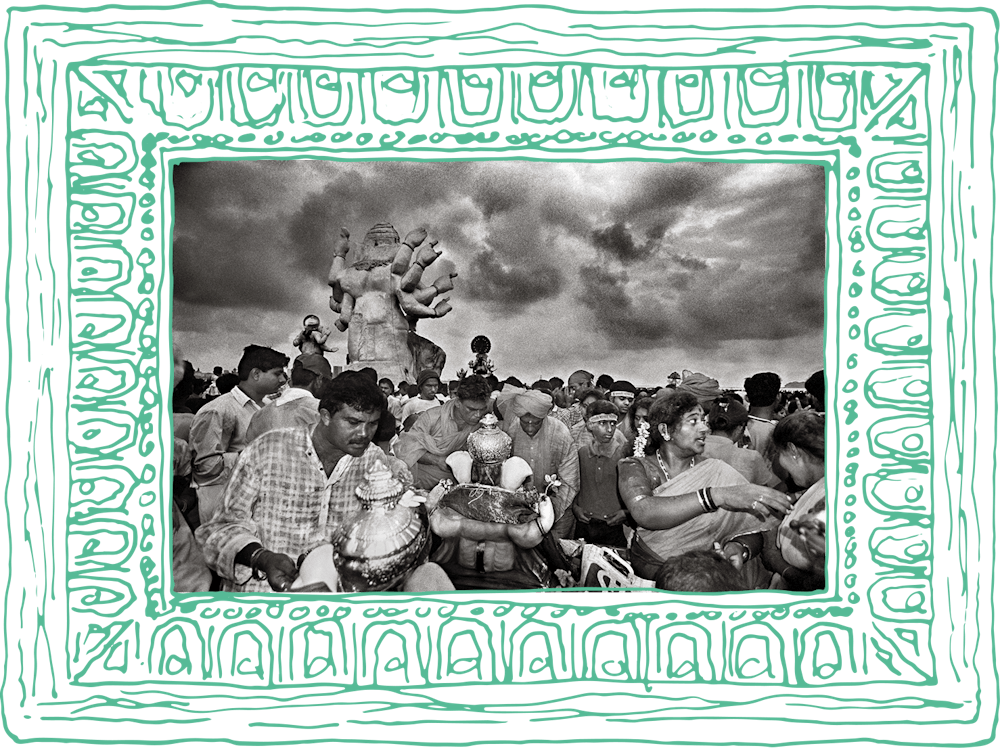 Ganesh Puja, 1989, Digital scan of photographic negative on archival paper, 20" x 15"
RAGHU RAI
Capturing the depth of human emotions has always been a signature element in photographer Raghu Rai's work. His panoramic, wide-angle shots capture complex emotion in frozen instants, portraying moments of deep thought or charged action.
On Loan from Aicon Contemporary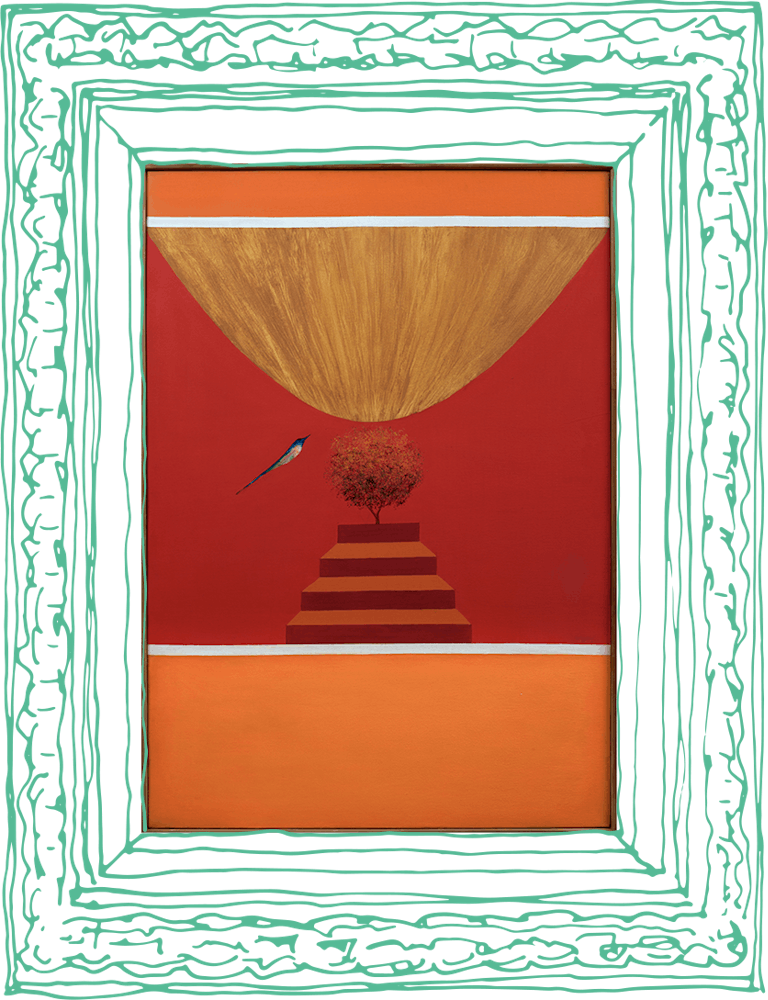 'Untitled,' 1980, Oil on Canvas, 45" x 31 ⅝"
JAGDISH SWAMINATHAN
As an artist Swaninathan was engaged with establishing a continuum between folk, tribal and urban contemporary art. His career was an exploration of these concepts, first with the 'Color of Geometry' phase and then with the 'Bird, Mountain, Tree' phase. The current composition is a pinnacle of this second phase with an incredible economy of line and an intricate application of color.
On loan from Sunderlande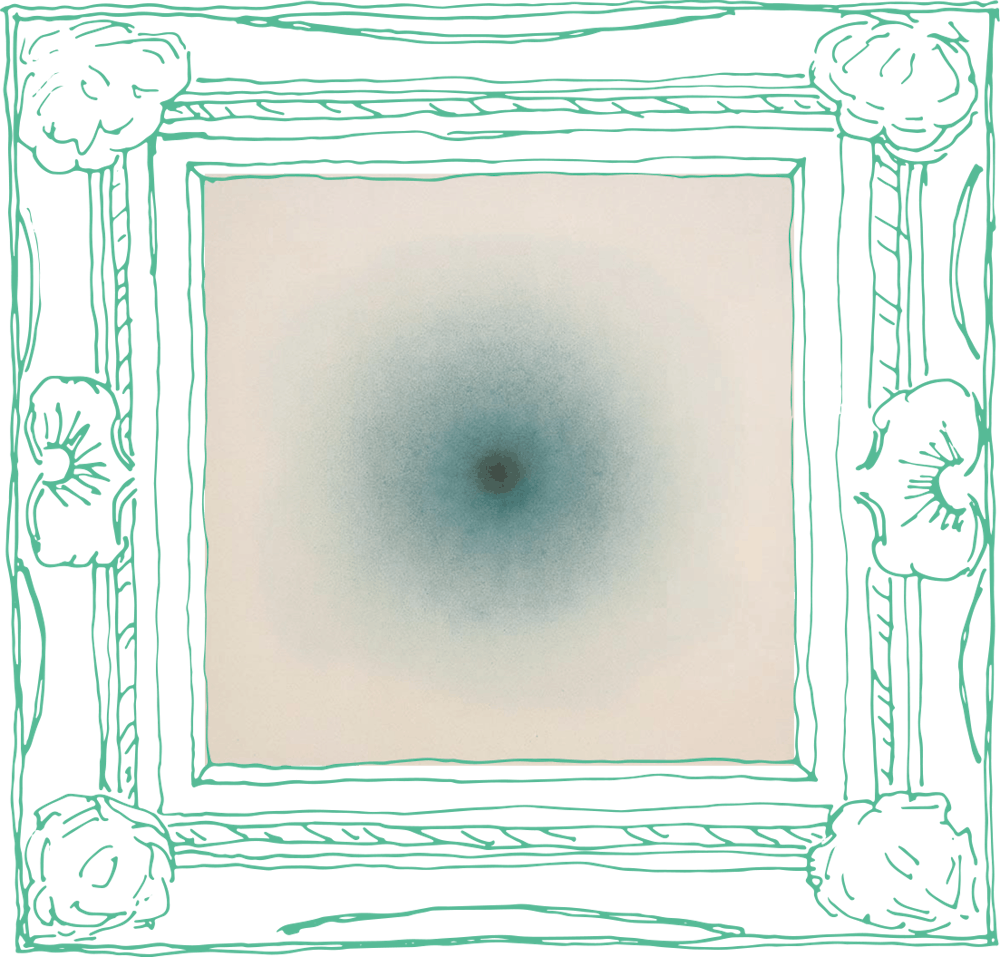 Living Core, 2007, oil and acrylic on canvas, 48" x 48"
SHOBHA BROOTA
Shoba Broota is a painter and a musician. Broota's luminous nonobjective canvases exude radiant color and graceful symmetry to bring the viewer into exactly that meditative frame of mind; only here the eyes rather than the ears are focused into a patterned infinity where the sense of self merges with all possible sensibility.
On loan from Aicon Contemporary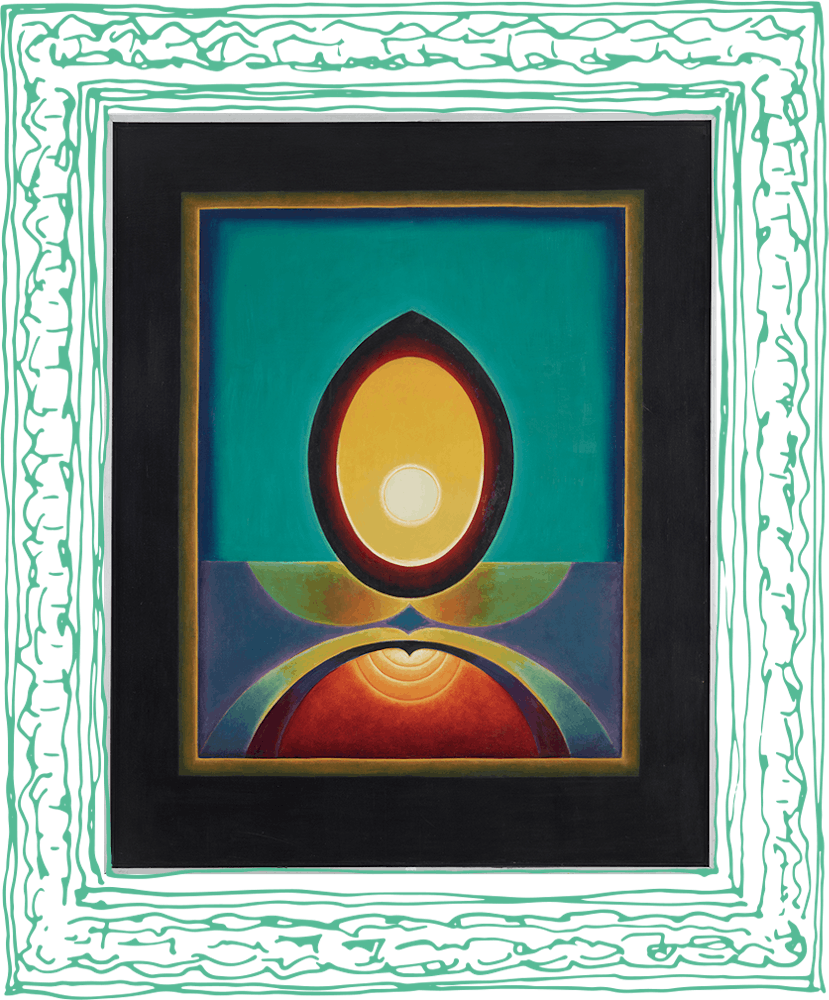 Untitled, Acrylic on canvas, 50 x 40 in. (127 x 101.6 cm.)
G.R. Santosh
Gulaam Rasool Santosh is an artist who represents a strain of Indian Modernism that wholly looked inward to the ancient spiritual traditions that developed over centuries in the country. Born in the beautiful valley of Kashmir, Santosh would travel and settle in Delhi. He would return to Srinagar and spend time in the hills where he had a mystical experience which set him on a path to explore Shaivite. An acclaimed writer and poet in Kashmiri, Santosh built his pictorial and poetic world around this transcendental philosophy, as is visible in this current composition.
On loan from DAG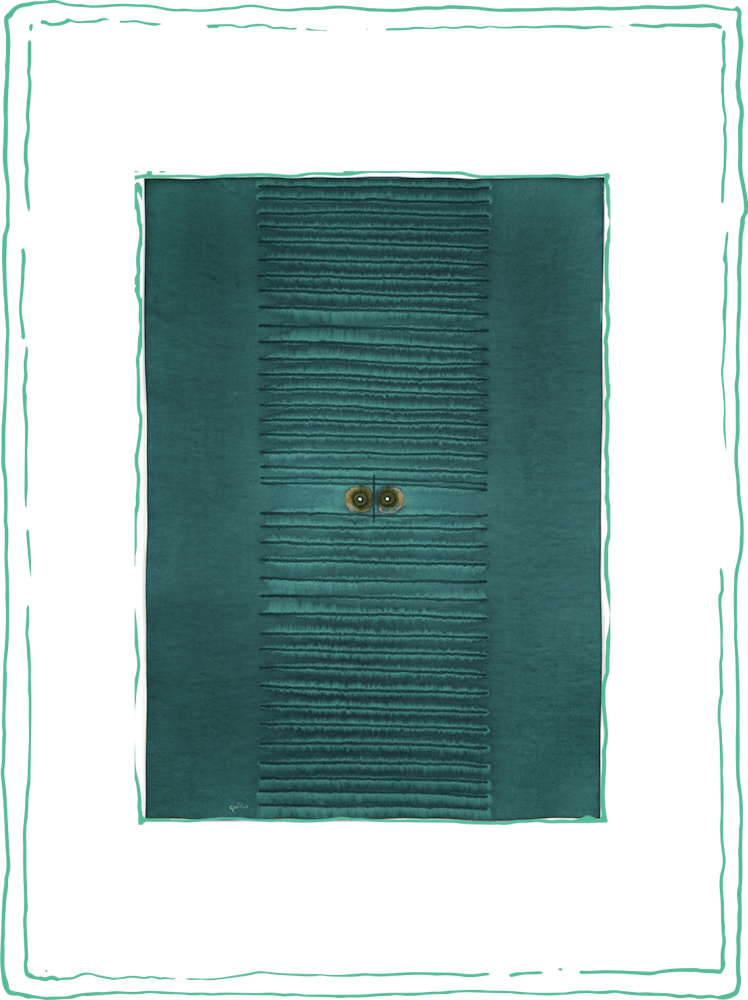 Amrita IV, 2007, Ink and dye on paper, 55 x 39 inches, 140 x 99 cm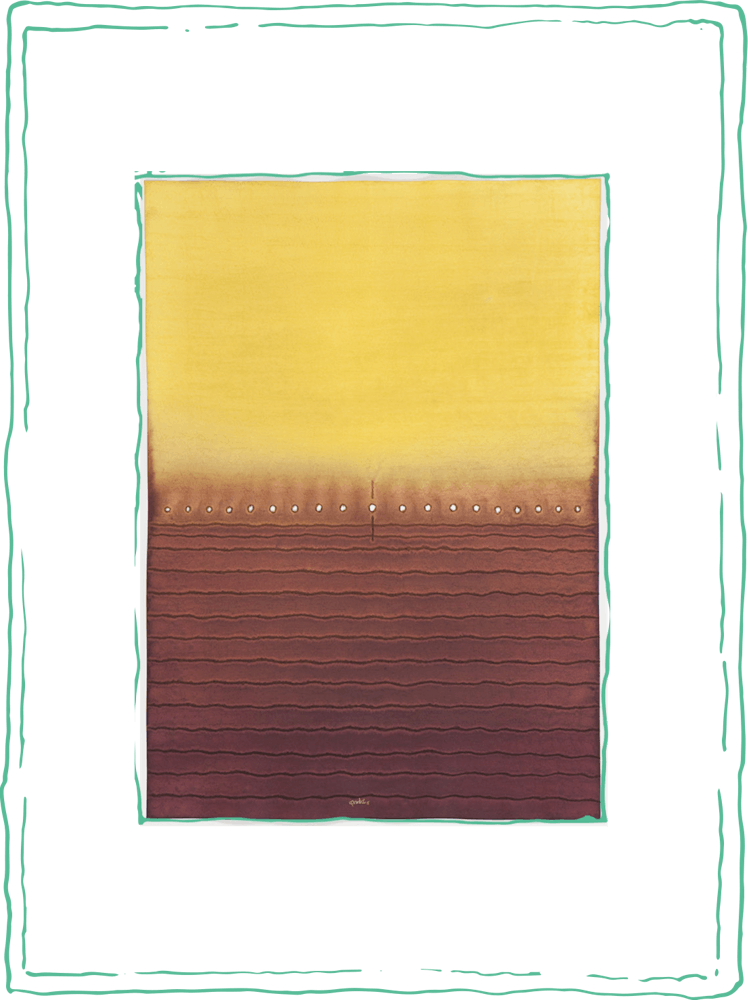 Uma III, 2008, 2008, Ink and dye on paper, 55 x 39 inches, 139.7 x 99.1 cm
Sohan Qadri
Sohan Qadri was known for combining spirituality and art. Evoking the rich colours of his birthplace, India, he created ink and dye works on paper that invoke a vision of meditative tranquility through vibrant motifs. Qadri's paintings marry Tantric imagery and late modernist minimalism, which earned him the title of the "Tantric yogi artist" by one of India's leading Modernists, Francis Newton Souza.
Paintings on loan from Sundaram Tagore Gallery
Kindly be in touch with Priyanka Mathew of Sunderlande to learn more about any of the artworks. She can be reached at priyanka@sunderlande.com.