Main content starts here, tab to start navigating
THE ART PROGRAM
SONA is proud to be partnering with art advisory Sunderlande to develop a program that aspires to showcase art exclusively from India. Featuring both modern as well as contemporary artists, we are elated to exhibit the vibrancy of India in all of its forms—including the visual arts.
The current collection on view is detailed below.
All pieces on view at SONA are available for private acquisition. More information is available via Sunderlande at the e-mail below.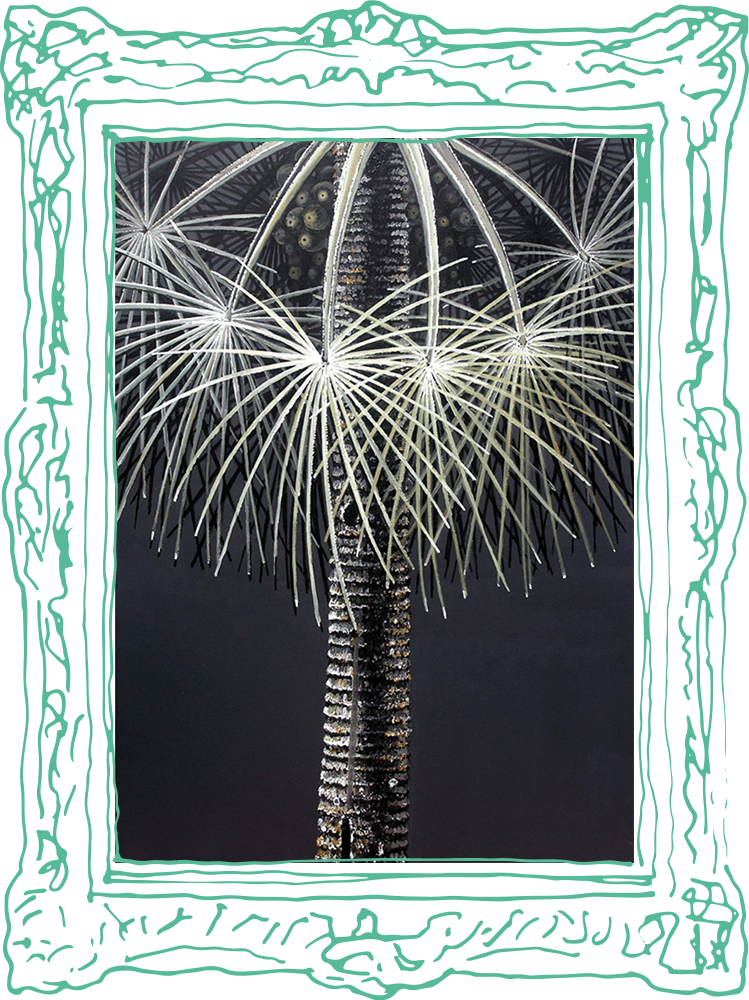 Plant from the Grove by the River 4, 2011, Acrylic on canvas, 84" x 60"
RAJAN KRISHNAN
Rajan Krishnan's painted works depict hyper stylized scenes from his home state of Kerala. This series of paintings pays attention to the changing landscape and are sensitive to immediate natural environments. In the current painting, there is a glorious celebration of a staple kerala motif, the coconut tree. Krishnan painstakingly builds the structure of the painting into a luminous composition of light against dark.
On Loan from Aicon Contemporary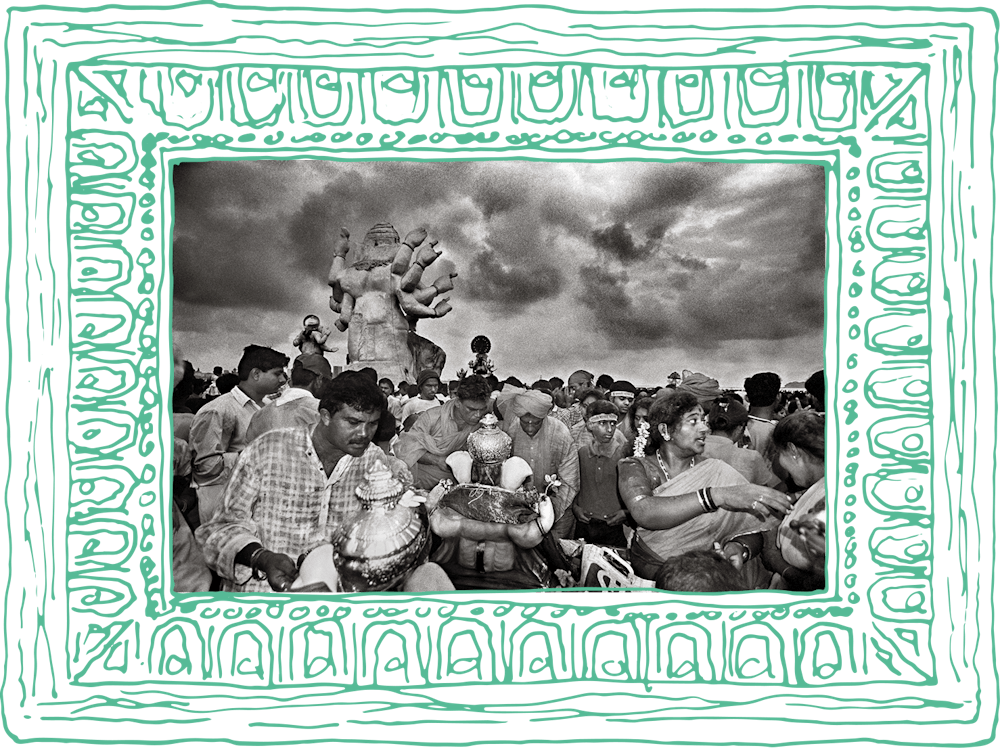 Ganesh Puja, 1989, Digital scan of photographic negative on archival paper, 20" x 15"
RAGHU RAI
Capturing the depth of human emotions has always been a signature element in photographer Raghu Rai's work. His panoramic, wide-angle shots capture complex emotion in frozen instants, portraying moments of deep thought or charged action.
On Loan from Aicon Contemporary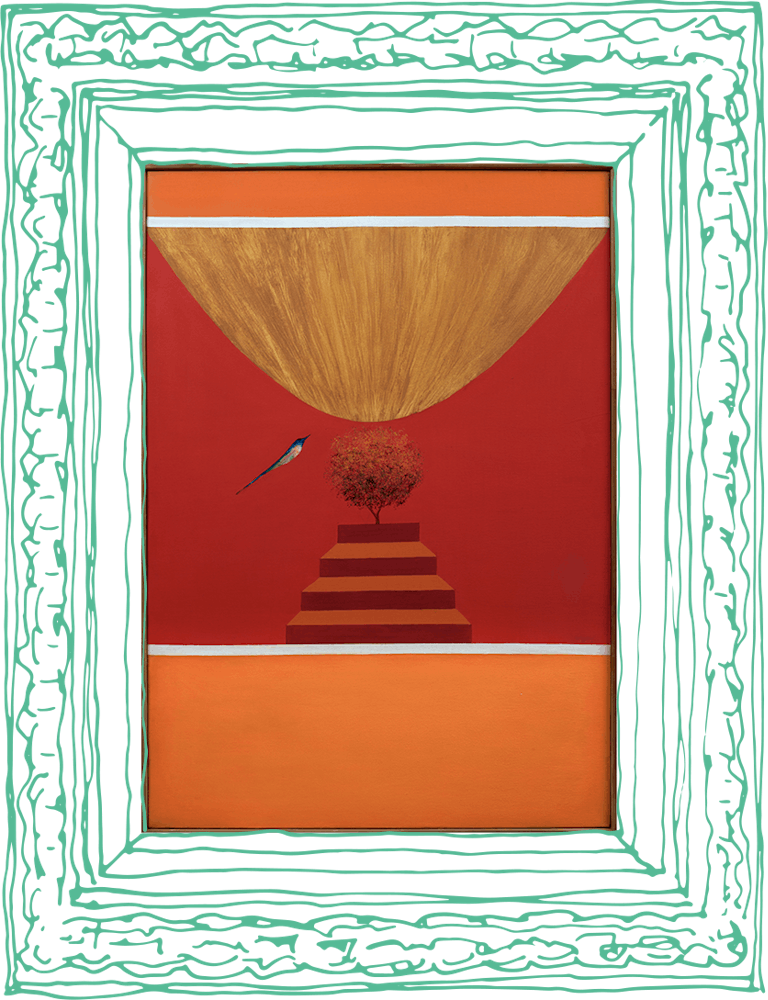 'Untitled,' 1980, Oil on Canvas, 45" x 31 ⅝"
JAGDISH SWAMINATHAN
As an artist Swaninathan was engaged with establishing a continuum between folk, tribal and urban contemporary art. His career was an exploration of these concepts, first with the 'Color of Geometry' phase and then with the 'Bird, Mountain, Tree' phase. The current composition is a pinnacle of this second phase with an incredible economy of line and an intricate application of color.
On loan from Sunderlande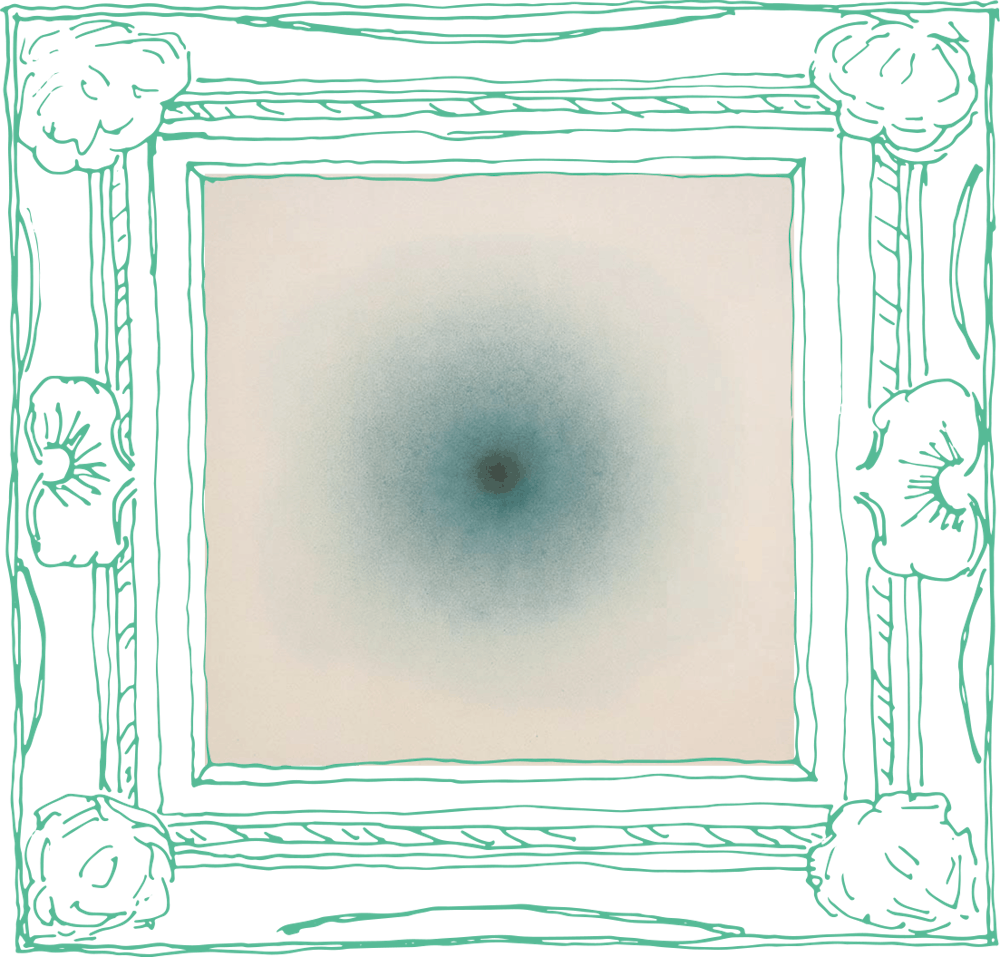 Living Core, 2007, oil and acrylic on canvas, 48" x 48"
SHOBHA BROOTA
Shoba Broota is a painter and a musician. Broota's luminous nonobjective canvases exude radiant color and graceful symmetry to bring the viewer into exactly that meditative frame of mind; only here the eyes rather than the ears are focused into a patterned infinity where the sense of self merges with all possible sensibility.
On loan from Aicon Contemporary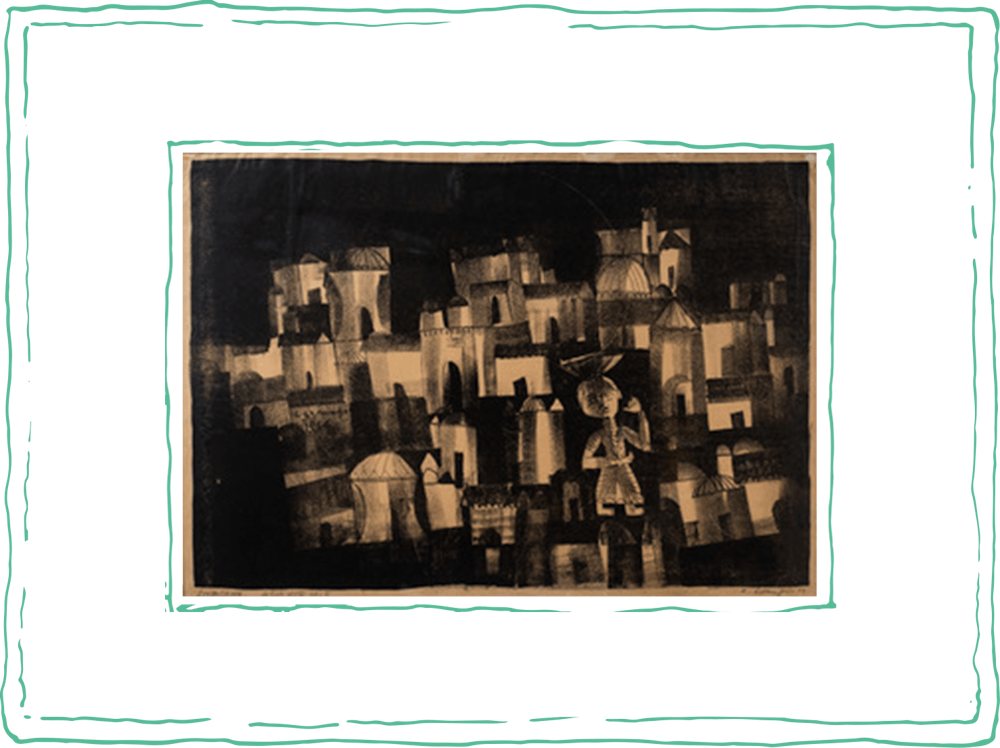 Untitled, 1964, Lithograph, 15.25" x 21.75"
LAXMA GOUD
Laxma Goud, a senior modernist from South India, is known for his graceful yet powerful drawings, etchings, and watercolors. A master draftsman, Goud is also a versatile printmaker. In this wonderful early lithograph from 1964, he plays with light and dark and creates a cubist composition of an urban grid that seemingly glows within a night sky. Within it is a lone figure of a woman in an uncorrelated proportion, anchoring the composition and resonating Goud's fascination with provincial living.
On loan from Sunderlande
Kindly be in touch with Priyanka Mathew of Sunderlande to learn more about any of the artworks. She can be reached at priyanka@sunderlande.com.